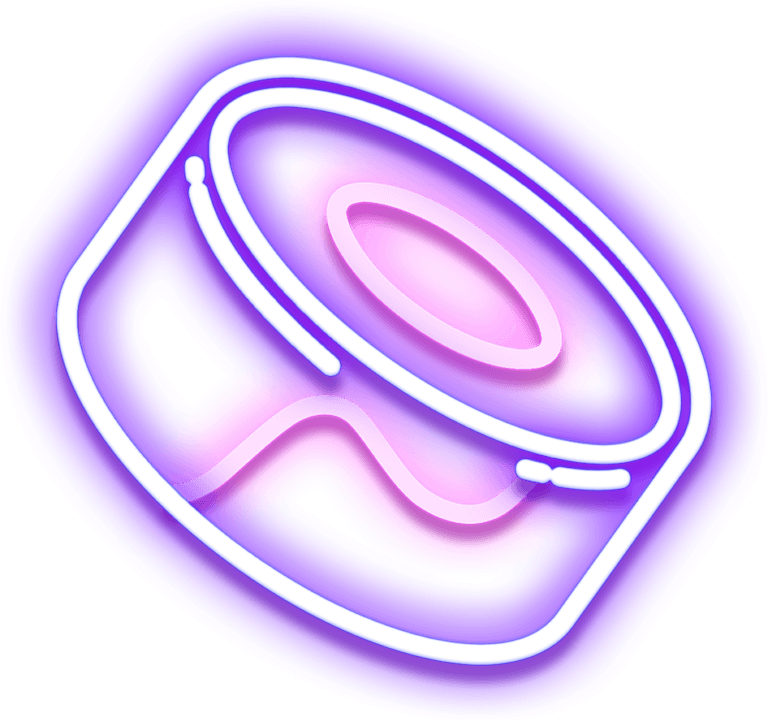 Many are looking for the top crypto projects in 2022 as real utility and value in the space continue to soar.
Web3 is now more than just a buzzword, and the masses are beginning to pay attention.
This frequently updated resource contains everything: DAOs, NFT projects, rising blockchains, protocols, tools, DEXes, metaverse projects, and platforms.
2021 was a historic year for crypto, and it appears that 2022 will yet again set new records.
As we're seeing, more and more builders, creators, and users are flocking to the space. New projects are springing up in droves, and novel and complex solutions to old problems are reaching fruition.
Below are the crypto projects to pay attention to in 2022.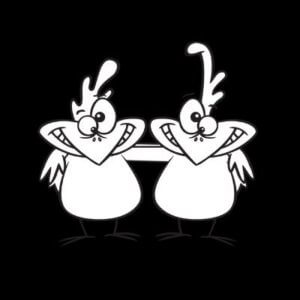 Website: https://www.fwb.help/
Twitter: https://twitter.com/FWBtweets
Friends with Benefits is a provocatively named Discord-based DAO, with IRL events held worldwide.
Don't let the playful title fool you, Friends with Benefits is one of the most culturally significant projects in crypto.
Andreessen Horowitz announced in October 2021 a funding round in the project. Giving it a valuation of $100,000,000, A16Z led the $10,000,000 round in FWB.
Friends with Benefits is a gated community. To participate, you need to hold 75 FWB tokens.
To get the tokens, you need to apply for membership, be accepted, then purchase the tokens on Uniswap for anywhere between $7,000 – $16,000 (it's crypto, so the price fluctuates a lot). A16Z's investment valued each token at $100.
There's also a lighter membership package which requires holding only five tokens. This, however, only gives access to local events and a local channel on the Discord.
The other advantage of the token is that by being part of the DAO, you can vote via Snapshot on organization initiatives.
FWB is a true DAO, letting its members plot its course.
Why would one want to be a member in the first place? FWB is home to many leading minds in web3: builders, dreamers, and creators. A16Z describes the community as a "renaissance."
Friends with Benefits is worth checking out if you can get in.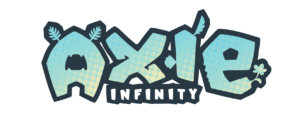 Website: https://axieinfinity.com/
Twitter: https://twitter.com/axieinfinity
Announced October 5, 2021, Andreessen Horowitz led a $152,000,000 round in Axie Infinity, valuing it at $3,000,000,000.
Founded in 2018, Axie Infinity is the biggest video game in crypto and, according to A16Z's blog, the fastest growing game in the world.
In Axie Infinity, you collect, battle, breed, and sell "Axies," which are cute NFT based pets.
Axie Infinity is catapulting play-2-earn video games into the global zeitgeist, helping to create a blockchain-based metaverse.
Axie Infinity also has two tokens:
SLP tokens which are obtained by winning battles and which are used to breed.
AXS governance tokens for its DAO.
Here are some crazy stats:
Without even being on any app stores, Axie Infinity is making a run for $3 billion in volume transacted.
The most expensive Axie sold for 300 ETH ($1,350,000).
Axie Infinity has nearly 2,000,000 daily active users, according to A16Z.
Axie Infinity is revolutionizing multiple industries and for this reason, the role it plays in 2022 crypto is huge.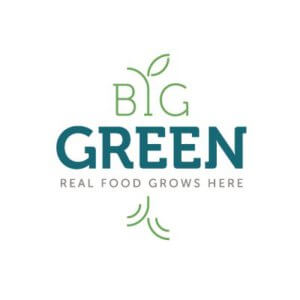 Website: https://dao.biggreen.org/
Twitter: https://twitter.com/biggreen
Big Green DAO has the potential to cause a monumental shift in both sustainable farming and philanthropic giving.
Before explaining the function of the DAO, it's necessary to explain Big Green.
Big Green, created by Kimbal Musk, the brother of Elon Musk, was founded in 2011. It seeks to educate and empower people to grow their own food.
What societal benefits does Big Green's mission have?
It improves nutrition. Growing your own food is a healthier and more responsible solution to only relying on the supply chain.
It increases appreciation for protecting nature and the outdoors. A societal shift in the way we view nature is needed. Deforestation and pollution are testaments of this.
It's good for mental health. Not only is growing your own food a peaceful activity, but it forces you to spend more time among plants and outdoors.
Big Green gives a variety of resources to schools, communities, individuals, and families.
Let's get to the DAO.
The decentralized autonomous organization is part of Big Green, which is a USA 501c3 non-profit. The DAO will democratize Big Green's grantmaking.
What philanthropic benefits does the DAO have?
DAO token holders can vote in a decentralized way on how Big Green's donation treasury is allocated.
With enhanced tracking, blockchain has long been touted as a remedy to charitable waste.
Big Green DAO is planned to run until near the end of 2022.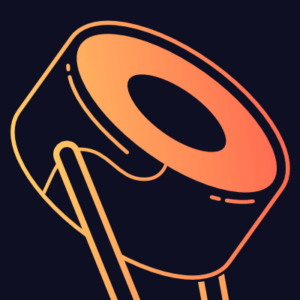 Website: https://sushi.com/
Twitter: https://twitter.com/sushiswap
SushiSwap is one of the most deeply functional DeFi platforms with some of the (subjective) best branding in crypto.
With a tumultuous past, SushiSwap started as a fork of Uniswap that used a Vampire Attack to siphon liquidity from its originator.
The primary purpose of SushiSwap is to be a decentralized exchange of tokens between users.
Like with the top DEXes, the platform has many liquidity pools to achieve this goal.
Trading against locked assets requires you to pay a fee that gets distributed proportionally to all LPs (liquidity providers).
There is also yield farming.
LPs can get protocol fees along with a portion of SUSHI tokens. Funds and their yield can be withdrawn whenever the LP likes.
SUSHI tokens can also be staked to earn xSUSHI tokens, which accrue value from platform fees.
Touching on this, SushiSwap is moving towards a DAO so platform initiatives can be voted on in a decentralized fashion and executed automatically, where possible, with smart contracts.
SushiSwap is an inspiring project, and we're excited to see where it goes.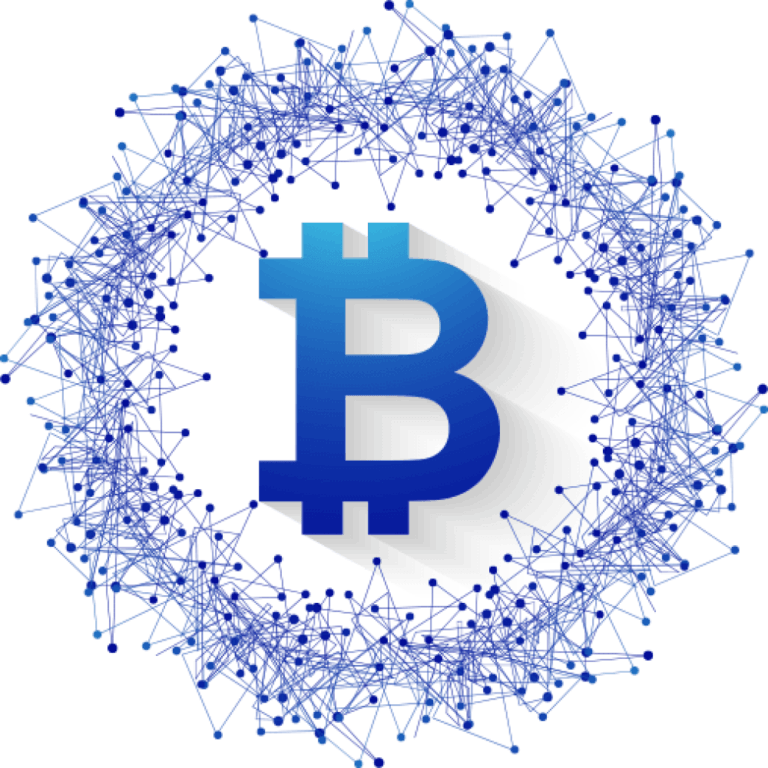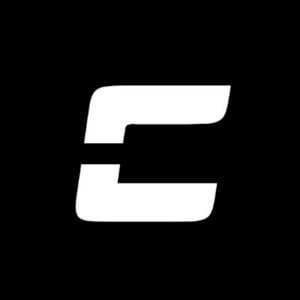 Website: https://www.colony.online/
Twitter: https://twitter.com/PlayColony
Launching in late 2022, Colony Online is a play to earn metaverse NFT game. Colony Online held its presale in mid-2021, selling all of its assets out near immediately.
By the end of 2021, Colony Online had over 400 ETH of trading volume on OpenSea.
Colony Online has partnered with reputable game developer, Stainless Games, to make its MMO playable.
The game's Discord already has tens of thousands of members and the live game is not even yet out, further driving hype for the project.
Colony Online is led by 21-year-old Hunter Bessell, a gamer himself with a lot of experience in blockchain.
Colony Online uses generative art to make its NFT avatars. There will also be NFT items for characters. This gives Colony Online an in-game economy, and through partnerships, Colony Online can create a true metaverse that lives past its own universe.
In the Colony Online universe, Colonists (the NFT avatars) were created in a lab by a mad scientist. Over generations, Colonists grew apart from the human race and were driven away from Earth due to a war initiated on them by humanity.
In the MMO, we see Colonists inhabiting our galaxy! This game has a huge budget and a lot of potential. It's relatively early, and we expect to see it grow greatly over 2022.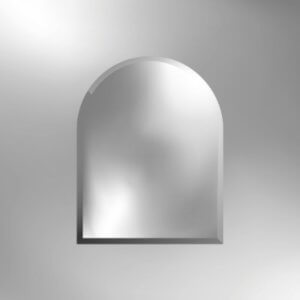 Website: https://mirror.xyz/
Twitter: https://twitter.com/viamirror
Mirror is a publishing platform with a simplified user interface similar to Medium but with all the benefits of crypto.
The functionality of Mirror is deep, and the short blurb that we will provide will hardly do the platform justice.
On Mirror, you can write, mint your writing as NFTs, make auctions, give revenue splits on your writing, have paid subscriptions; the list goes on.
You can do a crowdfund, you can launch digital collectibles with fixed supplies, and you can have DAO type voting based on whether or not a user holds a specific token.
Let's break these down.
By being able to mint something you publish as an NFT, if your writing goes viral, you could sell the prose for a lot of cryptocurrency. Likewise, just by being a famous writer, you could sell every piece you write as an NFT and make a decent amount.
On Mirror, you can auction your NFTs and also give revenue splits to contributors, those who inspired you, or influences on the piece.
It turns out the UI/UX of Medium is the perfect layout for a crowdfund. Medium, of course, does not have cryptocurrency functionality and probably won't any time soon. With Mirror, you can write a crowdfund proposal and receive funding there and then.
You can crowdfund various writings: essays, novels, research papers.
You can also crowdfund projects and use Mirror to describe how the project will work.
You can write proposals that require voting instead of a crowdfund. Then you can specify which token holders can vote on the proposal. This can be done for pieces of writing, or really for anything!
Finally, you can create digital collectibles on Mirror, far beyond just writing. You can upload .jpg, .png, .gif, and .mp4 files.
Mirror is adding functionality fast and is worth looking into. Its die-hard community is also growing just as fast as its functionality.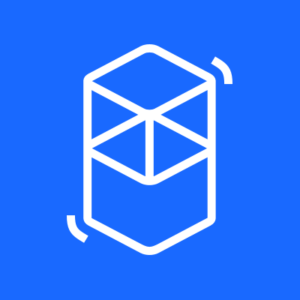 Website: https://fantom.foundation/
Twitter: https://twitter.com/FantomFDN
Fantom is a top project in decentralized finance as it provides a rapid and scalable layer one solution.
This means it has more inexpensive and faster transactions than alternatives.
It's not a sidechain, and it's not a layer 2.
Its token is FTM. Its transaction scanner can be viewed here: https://ftmscan.com/.
Fantom is huge for several reasons:
It has a very high throughput capacity.
It's open-sourced and gives an excellent platform for dApps.
It's EVM compatible, so Ethereum dApps can be run on it.
It uses Proof of Stake, rolling out faster than competing chains.
Fantom uses the novel consensus mechanism of Lachesis to provide these benefits. Lachesis is byzantine fault-tolerant, leaderless, and asynchronous. It's immediate, so output can be used instantly.
For those interested in more technical projects, Fantom is 100% worth checking out.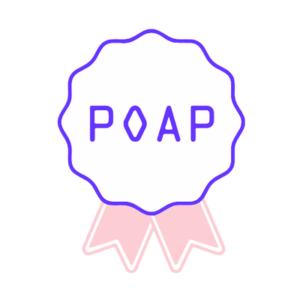 Website: https://poap.xyz/
Twitter: https://twitter.com/poapxyz/
Now gaining a considerable following (people like Vitalik Buterin, creator of Ethereum), POAPs have busted into the space by creating NFT trophies, badges, and bookmarks for everything in your life.
POAP stands for Proof of Attendance Protocol and was initially conceptualized to give proof of somebody being somewhere – this could be IRL or digital attendance.
However, as POAP's awareness has grown, so have its use cases.
The way it works is straightforward:
You do something: go to an event, issue a DAO vote on Snapshot, finish an online course, help a project out using your skillset, buy an item online, join a Discord server… anything!
You click on a button to create your POAP NFT, reflecting what you have done.
Your POAP is on xDAI, at no cost to you.
Optional – you can pay an Ethereum minting fee to "migrate" your POAP to Ethereum Mainnet, making it tradeable and sellable on NFT platforms such as OpenSea and Rarible.
The reason POAPs have made it to this list is because:
They're still relatively new – the amount they can grow in functionality and use is massive.
They have an astounding variance of use cases.
POAPs essentially offer blockchain verifiable proof that you have done something.
Here are a few crazy numbers from Open Sea alone:
Over 35,000 items among over 20,000 wallet addresses.
450+ ETH volume traded.
There's a good possibility we see POAPs integrate deeply within the crypto zeitgeist throughout 2022 as its functionality and users continue to expand.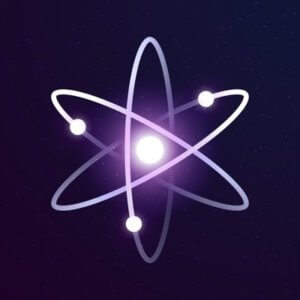 Website: https://cosmos.network/
Twitter: https://twitter.com/cosmos
Started just under two years ago, Cosmos calls itself the "Internet of Blockchains" and seeks to serve as a hub between blockchains, even when blockchains have different rules.
Cosmos is a greatly ambitious project and, like many on this list, is still in its infancy.
In creating a true metaverse, one must be able to move through blockchains while still preserving a digital record seamlessly. Blockchains will need to escape their silos and work together. Cosmos aims at building a universe of blockchains interacting with each other and exchanging value through their own Cosmos Hub.
A simple example of just how siloed blockchains are is Bitcoin and Ethereum. You can't buy an Ethereum NFT with BTC. 
The technology that Cosmos relies upon, Byzantine Fault Tolerance, was created by Jae Kwon in 2014. BFT, as it is shortened to, allows for validators to arrive at consensus even if some of the validators, ⅓, for example, deviate from the rules of the blockchain.
Cosmos's native token, Atom, is currently one of the more widely adopted cryptocurrencies. However, it is inflationary, has no cap, and is best used with staking and participating in the Cosmos ecosystem. It is not for HODLing.
Cosmos can process thousands of transactions per second and is excellent for DeFi and gaming.
It has over 250 dApps running on it, support from top blockchains, and partnerships with top gaming studios and other technology companies.
If Cosmos succeeds at sticking all blockchains together, it will be enormous beyond comprehension. Cosmos wants to be an intermediary between all our favorite chains, and bridges are needed now, more than ever.
It's a very technical project aiming to conquer one of the most talked-about technology concepts of our day: a true metaverse.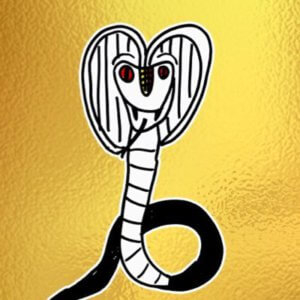 Website: https://veefriends.com/
Twitter: https://twitter.com/veefriends
VeeFriends is Gary Vaynerchuk's NFT collection.
You may be wondering why a celebrity's NFT collection made it onto this list.
There's a good reason.
It's very possible that in 2022 we will see the VeeFriend model copied by countless A-list celebrities.
Don't believe us? Many celebrities are already changing their Twitter profile pictures to NFTs that they own and are selling. One of the most famous examples is Stephan Curry's Bored Ape #7990, advertised on his social media.
Gary Vaynerchuk is taking pumping personal NFTs on social media several steps further:
First, these aren't NFTs from other collections – they are made exclusively for Gary Vaynerchuk.
Each NFT also functions as a digital pass to VeeCon, an IRL and digital business, marketing, and entrepreneurship event held in 2022, 2023, and 2024.
What might this look like with other celebrities?
Celebrities don't have to have new collections just made for them. They can create similar VeeFriends style projects around existing NFT holdings – for example, if a celebrity has NFTs from many different collections.
The NFTs can have different functions and varied tiers of functions. There could be an exclusive Discord server, exclusive parties, and even exclusive calls and videos. The NFTs could work as a digital pass and a store of value.
VeeFriends is so much more than one famous person's branded NFT collection. It's an example of what celebrity NFT holdings will look like in the near future!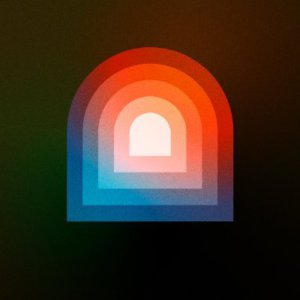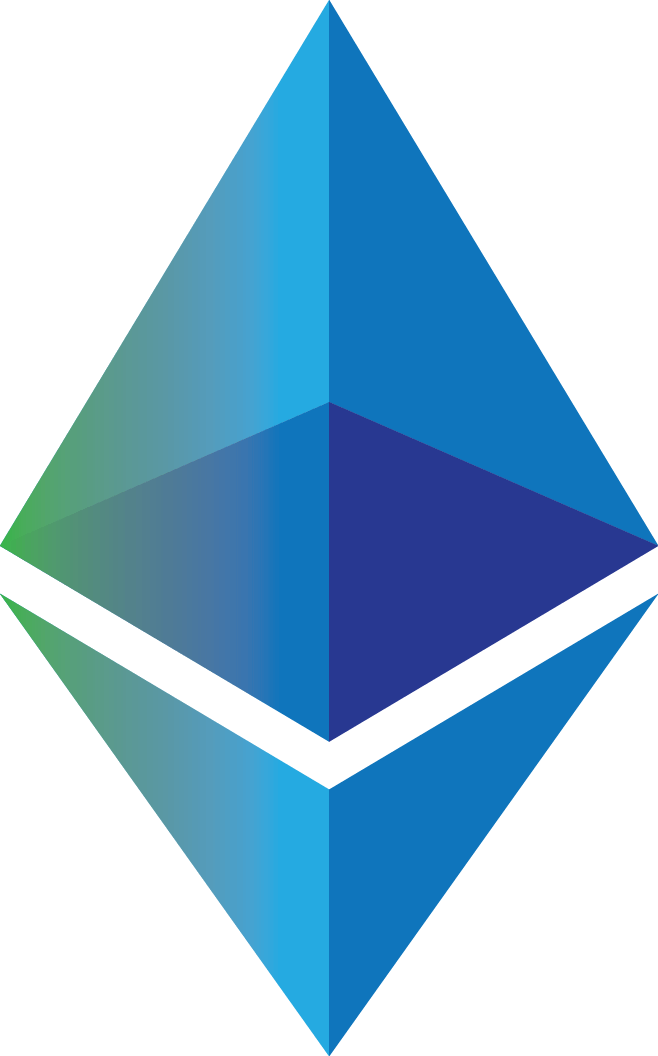 Website: https://www.coinvise.co/
Twitter: https://twitter.com/CoinviseCo
Many are saying DAOs are the NFT of 2022, and it's shaping up to look that way.
Coinvise gives creators and builders an easy platform to create and manage tokenized communities.
The platform provides tremendous functionality with a simple and easy-to-understand user interface and description copy. Coinvise is so compelling because it gives community organizers an uncomplicated way to make DAOs and various blockchain communities.
The standard functionality of Coinvise is to create a community token. You can name it, give it a symbol, a fixed supply, treasury, and description.
You can then use Coinvise to set up a Discord bot to have gated access into the community. With Snapshot, you can have members vote on different initiatives discussed in the Discord server.
However, there's more:
You can airdrop a ton of different tokens to wallet addresses.
You can create vesting schedules for your tokens.
You can reward contributors to your project with tokens for completing various tasks.
These tokens can carry both value and utility.
Not only does Coinvise let you make community tokens, but it lets you pay your community contributors with various cryptocurrencies.
As many of the projects on this list demonstrate, tokenized communities will be one of the biggest crypto trends in 2022. Coinvise is the perfect example of this.
Why should you care which crypto projects are making waves and which are falling to the wayside?
As crypto die-hards have been saying for years, this technology will change everything. We're now far beyond the scammy ICO boom of 2017 and into actual use cases and functionality.
Proof of Stake is arriving with Ethereum, and there are numerous other chains with high throughput, low fees, and significant decentralization.
This list is not static. Over 2022 we will update it and update it again.
There are many stories to be told, many projects to be shown, and a lot of inspiration to provide.
Tune back in and join the conversation with us on what 2022 crypto has to bring!